Pest Control You Can Count On In Acworth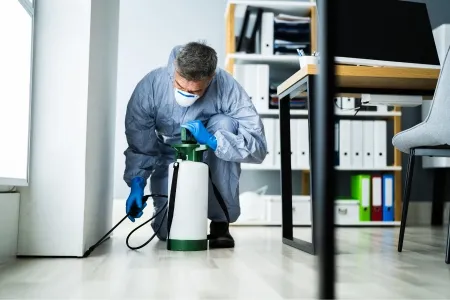 At TLC Pest Protection, we offer reliable and effective pest control services that the Acworth community can truly rely on. Our unwavering commitment to ensuring your comfort and peace of mind is what sets us apart. With years of on-the-job service under our belts, we have become synonymous with top-notch pest control solutions in Acworth. Our highly skilled technicians are equipped with the latest tools and expertise to tackle a wide range of pest issues, from common household nuisances to more complex infestations. We understand the unique challenges posed by pests in this area and tailor our approaches to suit your specific needs.
At TLC Pest Protection, we don't just eliminate pests; we provide comprehensive protection to ensure they don't return. We prioritize the safety of your loved ones, pets, and the environment, using environmentally friendly methods that are both effective and responsible.
When you choose TLC Pest Protection, you're choosing a partner dedicated to maintaining your home's comfort and hygiene. We stand by our commitment to delivering pest control you can count on in Acworth. Your satisfaction is our driving force, and we're here to provide you with a pest-free environment you can enjoy year-round. Contact us today to schedule a consultation and take the first step towards a pest-free home.
Acworth's Source of Expert Weed Control and Fertilization
At TLC Pest Protection, we extend our expertise beyond pest control to offer Acworth residents a trusted source for expert weed control and fertilization. Our dedication to maintaining the beauty and health of your outdoor spaces is unmatched. As your partner in landscaping care, we understand the challenges posed by invasive weeds and the importance of nurturing your plants and lawns. Our team of skilled professionals is well-versed in the local flora and the best practices to ensure your landscape thrives.
We provide targeted weed control solutions that effectively eliminate unwanted plants without harming your desired vegetation. Our fertilization services are tailored to the specific needs of your soil, promoting healthy growth and vibrant colors. Just as we prioritize safety in pest control, our weed control and fertilization methods are environmentally conscious and safe for your family and pets.
Our Pest Control Company Provides The Best Service In Acworth
At TLC Pest Protection, we're dedicated to delivering unparalleled service quality. With a proven track record of excellence, our team is committed to ensuring the utmost satisfaction of our customers. Our comprehensive range of services is designed to address various pest issues while prioritizing the safety and well-being of your home and loved ones.
Our services include:
Bed bug treatment
Rodent control
Wildlife removal
Mosquito control
Contact us to experience the best pest control service in Acworth firsthand. Your satisfaction is our priority, and we're here to provide you with a pest-free living environment you can trust.
Contact #1 Pest Control in Dallas, GA!