About TLC Pest Protection - Your Dependable Dallas Exterminator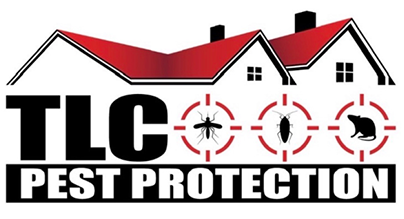 Need an exterminator for your Dallas home or business? TLC Pest Protection offers quality pest control services for homeowners and business owners that have varying levels of pest problems. We will work with you step-by-step to address the problems and find the best solutions.
With over 20 years of on-the-job experience, owner Terry Corona is here to help with all of your pest needs.
What Pests Do We Take Care Of?
When it comes to investing in the services by TLC Pest Protection, you need to know what sorts of pests we handle. Pest control in Dallas involves working with all sorts of pests, small to big. TLC Pest Protection works in handling all of the folllowing:
Weeds
Bees
Wasps
Hornets
Stinging insects
Squirrels
Rodents
Mosquitoes
Bed bugs
These pests, depending on the circumstances, will be removed or exterminated from your property.
Services You Can Invest In
TLC Pest Protection offers a variety of extermination services. We have designed each to be specific in the removal or extermination of certain pests. You will receive a tailored experience that will specifically address the issues you are facing within your home or property.
Check out the services we can offer you:
Bed Bug Treatment
Bee Removal
Exterminator Services
Mosquito Control
Rodent Control
Weed Control and Lawn Fertilization
Tips And Tricks
In addition to offering you pest control and exterminator services, our site comes fully equipped with blog articles that are chock full of tips and tricks to keep in mind when dealing with pest control. This includes signs to watch out for regarding certain pests, how to best protect your home and body from pests, and if you should try DIY treatments before calling in the professionals.
We always recommend that you consult with professional pest control before trying anything on your own.
Where You Can Find Us
TLC Pest Protection works in the Dallas area. We serve a wide community of people suffering from pests in their home or on their property. While we would love to be able to spread the love of our exterminator business beyond our wildest dreams, we can only serve the following areas:
Cartersville, GA
Dallas, GA
Douglasville, GA
Kennestone, GA
Lithia Springs, GA
Marietta, GA
Powder Springs, GA
Smyrna, GA
Villa Rica, GA
Woodstock, GA
So please feel free to reach out to us if you live in the abovementioned places, would like to invest in our services, and are suffering from pests within your home or business.
Contact #1 Pest Control in Dallas, GA!